Do you have a storefront?
Our kombucha cultures and extracts are available at many of your favorite local health markets, usually in the same section as bottled kombucha tea.  If you don't see it, tell the store manager to contact us for wholesale kombucha oppurtunites (and to give you a high five!).
What are your shipping rates?
Free! (when you place your order of $150+ for the 48 contiguous states); otherwise head on over to the store cart to calculate the best shipping rate options for you.
Do you charge sales tax?
Only if you live in CA… and if you do live in CA, what do you care, isn't 9.5% a small price to pay for 85 degrees and In-N-Out all year long?
Do you ship internationally?
Yes, we do ship internationally. International shipping can be calculated on the checkout page before you place your order. There are some restrictions to some products due to the shipping weight. If you have more questions about shipping internationally, hit us up here… We love connecting with others around this amazing world.

Can I return the product I ordered?
Yes, you may return products that are unopened within 59 days after the delivery date. We will also be happy to pay for the return shipping costs, provided that the error is on our part. Just let us know. If the products have been opened, we cannot accept it due to the nature of the cultures.
Is this website secure?
Yes, our website is secure. We use encryption and authentication to protect the transactions within our website. So don't worry, be happy. :)
How many days do I have to wait to receive my order?
Orders generally ship within 1-2 business days. But, there are times when shipping takes longer. The only exception is the Custom-made bottled kombucha, which will take 10 days of preparation before it can be shipped. We will send you an email notification along with tracking number once we ship your order.
Do you offer wholesale?
Yes, we do offer wholesale to our customers who buy in bulk. Please visit this link to avail.
Do you accept affiliates?
We love connecting with people who want to spread the benefits of kombucha and our products to the world. If you want to become an affiliate, just fill out this form.
How can I make my own kombucha tea?
There are many ways to make your own kombucha tea. Go to this link to find useful videos and recipes or subscribe to our newsletter through the signup form in the same link to receive mini brewing courses in your email. You can also visit this link to get instant access to 21 training videos for free!
What are your payment methods?
We accept all major credit cards and PayPal.
Can I cancel my order?
Once an order is placed, you cannot cancel your order anymore. We will accept changes to the order (i.e adding products, changing shipping info, substituting products, etc). We will try to accommodate order cancellations, but we cannot make guarantees.
What are the benefits of Kombucha?
Kombucha has a lot of benefits. Here are the top 10 benefits of it.
Does kombucha have side effects?
There's always a good and bad side of things. Kombucha has a lot of benefits, but it also has A side effect. It can stain your teeth. But the good news is, you can avoid it! Visit this link to learn how you can keep that pearly white smile of yours.
Does kombucha contain alcohol?
Yes, Kombucha does contain alcohol. Visit this link and watch the video to learn more about the alcohol content of kombucha.
Is kombucha safe for pregnant women?
Please visit this link and watch the video to find the answer to your question.
I just received my order, but I'm having a hard time finding the instructional videos.
Can you help?
Sure thing! Here are your free getkombucha instructional videos.
What's the best ph level for kombucha tea?
There's no answer to this question that is best for everyone, because it's a combination of your personal preference and safety. Check this out to read more about the Kombucha PH Balance.
---
---
What people are saying about us...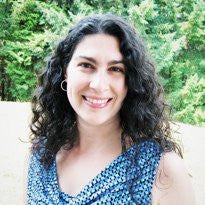 "My son and I love the Continuous Brew System. It's easy and fun to use, looks great, and makes delicious, large batches of Kombucha. Thanks, Dave!"
Wardee Harmon - Traditional Cooking School
"GetKombucha Rocks!. Easy to follow step by step instructions and videos. I was blown away by the personal response by Dave, the owner, when I had a personal question. I wish I started brewing years ago, when I first started buying kombucha at the store."
Julie M.- Los Angeles, CA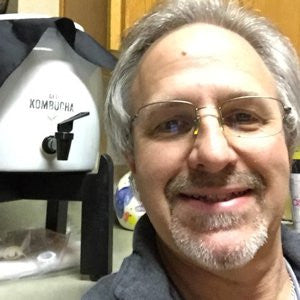 "All the products are top notch, and I love the feeling I get when people tell me my kombucha tastes better than the stores"
Bill S.- Saint Paul, MN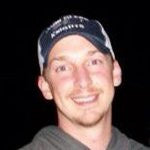 "I've saved over $250 so far and just getting started! Planning on selling at my local farmers market soon to start a little side business..."
Rob R.- Huntington, NY