UPC :641427602394
AVAILABLE ON AMAZON: https://www.amazon.com/dp/B00AWJ1Q3Y
BUYING THESE SEPARATE WILL COST YOU MORE – DO NOT RISK wasting your valuable time or cash trying to buy kombucha ingredients individually at the store. This all-inclusive bundle produces 40 Bottles of Kombucha Tea, equaling just PENNIES PER BOTTLE. Also, these ingredients were purposefully put together because they seamlessly synergize to make every batch brew to perfection.

HAVE QUESTIONS? GET EXPERIENCED ANSWERS INSTANTLY: GETKOMBUCHA HAS ONE OF THE LARGEST, most engaged communities of kombucha fanatics in the world! Since 2006, we've built a kombucha starter community of over 400,000 first time brewers, who have all elevated to become veterans! DISCOVER new recipes, cutting edge HEALTH HACKS, and eliminate headaches and hassles.

TANK TOUGH & INDUSTRY LEADING SCOBY when it comes to size and durability. Don't worry about us shipping our scobies in COLD OR HOT WEATHER. We thought ahead and engineered our 6.5 inch in diameter scobies to withstand the shipping process in more extreme temperatures. Assuring our Kombucha kit starter arrives unharmed to your door or your money back.

IMPROVE DIGESTION - LOSE WEIGHT - REDUCE STRESS - REVITALIZE YOUR IMMUNE SYSTEM- INCREASE ENERGY: THESE ARE THE MOST REPORTED BENEFITS that our customers rave about repeatedly. It's no surprise either, when so many scientifically backed ingredients are infused into our kombucha… Like: Vitamin B1, B2, B6, B12, C, Malic, Acetic, Gluconic and Butyric Acid, Probiotics and so much more!

PROVEN PURE, POTENT & POWERFUL – TRUSTED & BELOVED BY HEALTH-CONSCIOUS families, Get Kombucha meticulously and continuously inspects and validates every kombucha brewing kit for potency, purity, safety and effect in our GMP & USDA Organic certified natural lab. Try it risk free, and LOVE YOUR RESULTS or expect a full, prompt, friendly refund or exchange – whatever makes you happiest!
---
---
What people are saying about us...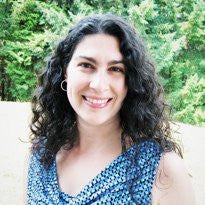 "My son and I love the Continuous Brew System. It's easy and fun to use, looks great, and makes delicious, large batches of Kombucha. Thanks, Dave!"
Wardee Harmon - Traditional Cooking School
"GetKombucha Rocks!. Easy to follow step by step instructions and videos. I was blown away by the personal response by Dave, the owner, when I had a personal question. I wish I started brewing years ago, when I first started buying kombucha at the store."
Julie M.- Los Angeles, CA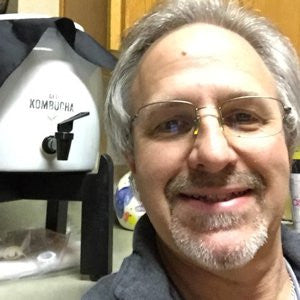 "All the products are top notch, and I love the feeling I get when people tell me my kombucha tastes better than the stores"
Bill S.- Saint Paul, MN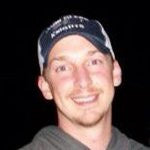 "I've saved over $250 so far and just getting started! Planning on selling at my local farmers market soon to start a little side business..."
Rob R.- Huntington, NY